You can now easily mine Ethereum with our newly released SignalPop Universal Miner™ where all that you need to do is control your ambient temperature – we take care of the rest!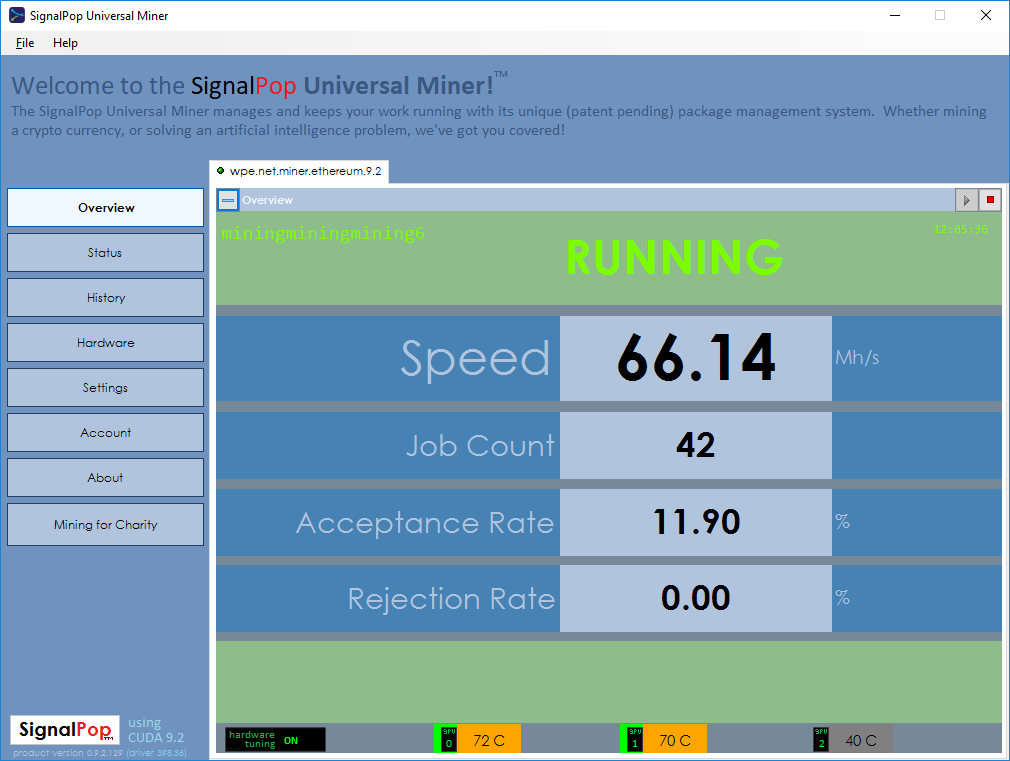 Built entirely for Windows bases systems (Windows 10 highly recommended), the Universal Miner carefully monitors your GPU's and keeps their temperatures within a 5 degree Celsius range of the target temperature that you set.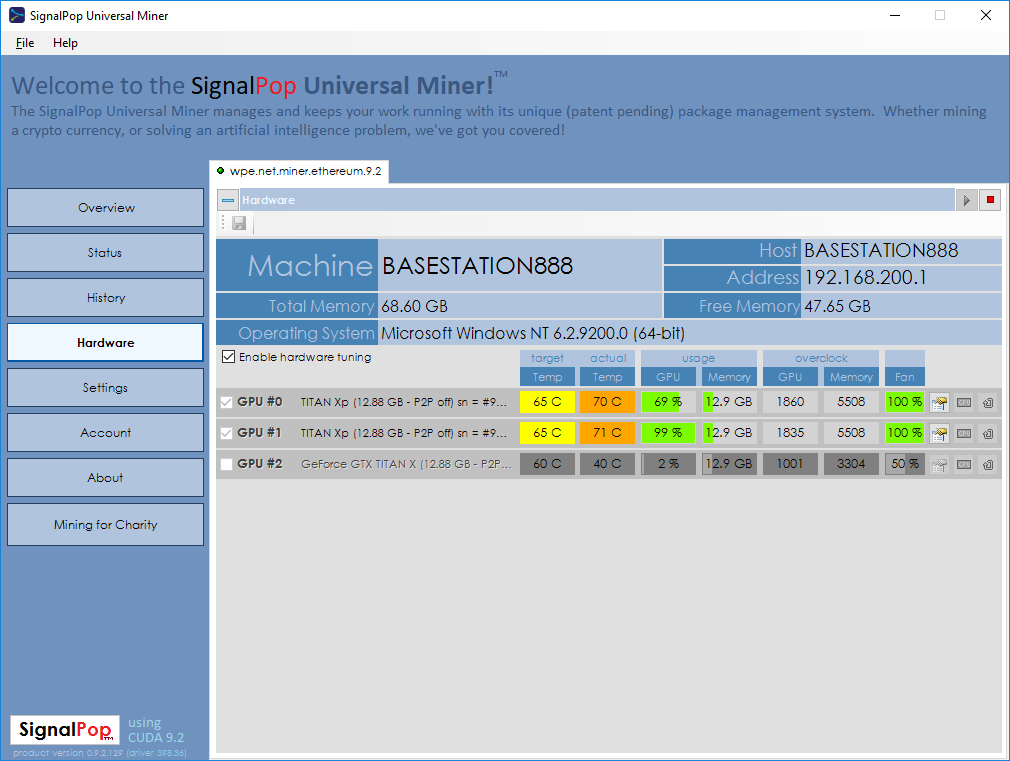 On hot days, we automatically ramp up the fans and on cold days we reduce them.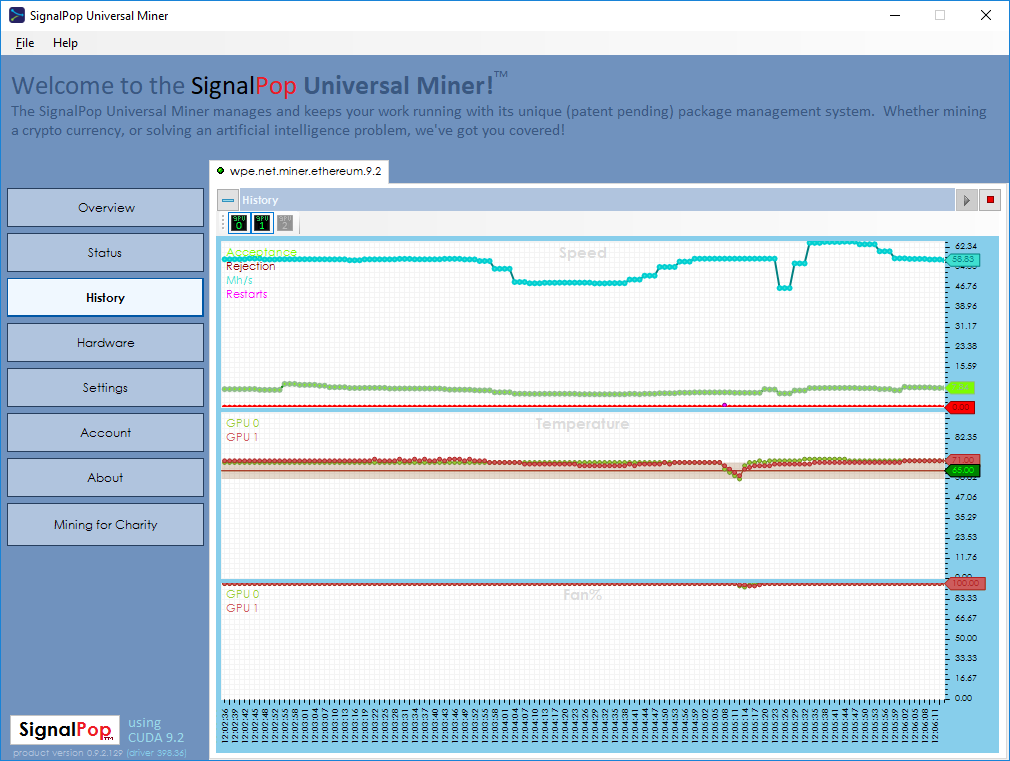 In addition to temperature control, the Universal Miner monitors the underlying mining software making sure that it continually runs.
Our goal is to keep you mining 24/7!
Mining for Charity
Whether operating a mining farm or running on a home computer, with the SignalPop Universal Miner you can optionally give a portion of your mining time to a charity. During which time your mining work is done on behalf of the charity and your compensation is sent to their Ethereum address.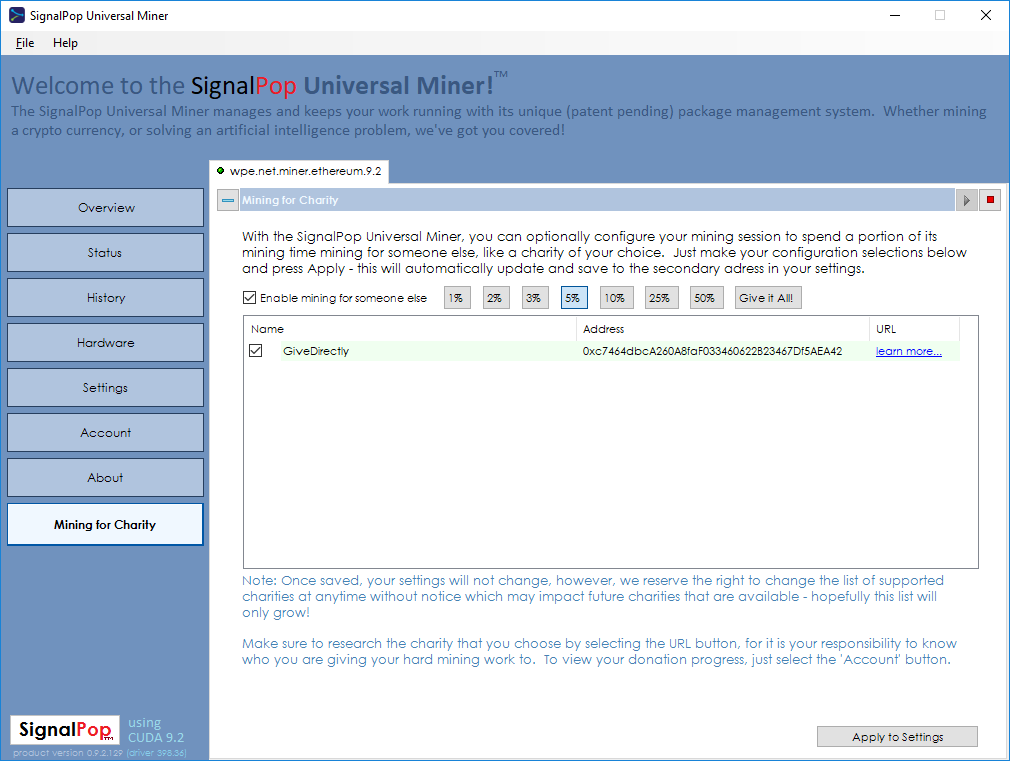 We give you a link to each charity so that you can vet them and decided which one's you would like to donate your mining efforts to.
Monitor Your Account
The SignalPop Universal Miner uses the Ethermine Pool for all mining work – to view your account, simply select the 'Account' button which will take you directly to your account on their site where you can easily track your earnings.
You can get the free download from our Products page.
Happy Mining!